Competitor Analysis
Understand your competitors online rankings, advertising and potential reach with our comprehensive reports. We are able to discover what keywords your competitors are targeting, how they target those keywords, how they advertise on both search engines and social media platforms and in most cases, show you exactly what ads they are running.
Competitor Analysis
Arm yourself with this knowledge and be better prepared when it comes to planning your online marketing strategy. A good marketing strategy should include an assessment of your online competitors in order to determine their stengths and weaknesses.
We can provide these insights related to a competitors online presence and the public footprints they leave with their online marketing campaigns.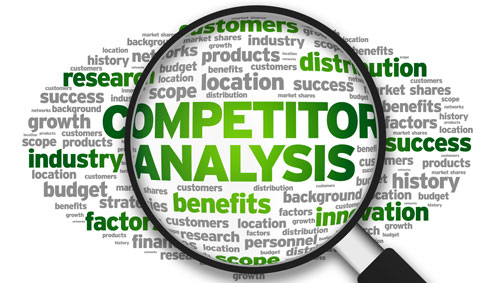 Competitor Analysis Reports
Choose from one of our three most popular reports, or reach out below for further information.
Basic Report
Basic Statistics & Keyword Rank
Find Competitors Rankings & Top 50 Keywords
Up to 50 Keywords Report

Up to Top 50 Rankings

Our Recommendations

Backlinks Report Not Included

Paid Search Report Not Included

Social Media Reports Not Included
Ranking & Ad Report
Keyword, Rank & Ad Reporting
Find a Competitors Rankings, Keywords & Online Ads
Up to 100 Keywords Report

Up to Top 100 Rankings

Up to Top 200 Backlinks Report

Paid Search & Social Media Ad Report

Our Recommendations

Social Media Page Reports Not Included
Comprehensive Report
A Full Online Competitor Report
Rankings, SEO, Online Ads, Social Media & Keywords
Up to 500 Keywords Report

Full Backlink Profile Report

Paid Search & Advertising Reports

Social Media Profile Reports

Social Media Ad Reports

Our Recommendations
Get In Touch
Please fill out the form below and we'll be in contact ASAP (usually within a few hours)